After having only a mildly successful garden last year, our family learned that we needed some extra help in attracting and maintaining a healthy pollinator population. With a bit of research, we discovered that insect hotels are a simple, affordable solution for encouraging biodiversity in our own backyard.
With a little planning, you could introduce an insect hotel into your garden too!
Want to learn more about the benefits of an insect hotel and how to attract specific insects? Read How to Design a Dwelling Place for Your Anthropod Friends by Robin Horton.
---

DIY Insect Hotel
Supplies:
6" long bamboo tubes
Recycled aluminum can or similar vessel
6" wide sheet metal
Optional: embellishments such as paint, twigs, and other decorations
Wall hanging materials

Directions:
1. Fill the can with bamboo tubes until they are packed tightly together. The tubes should fit so snugly that they do not move when you shake the can.
NOTE: If you plan to use this insect hotel year after year, do NOT permanently secure the bamboo tubes to the can. Depending on the pollinator activity in your backyard, you may need to clean out or replace the individual tubes.

2. Bend the sheet metal to form a triangular roof.
3. Attached the roof to the can using hot glue. Make sure that the sheet metal protrudes beyond the length of the bamboo sticks to help keep water out of the tubes during the rainy season.
4. Optional: Embellish the can and roof with decorations of your choice.
5. Secure your insect hotel to a fence, wall, or post near your garden. Make sure that your insect hotel is firmly fastened in place that it does not sway in the wind.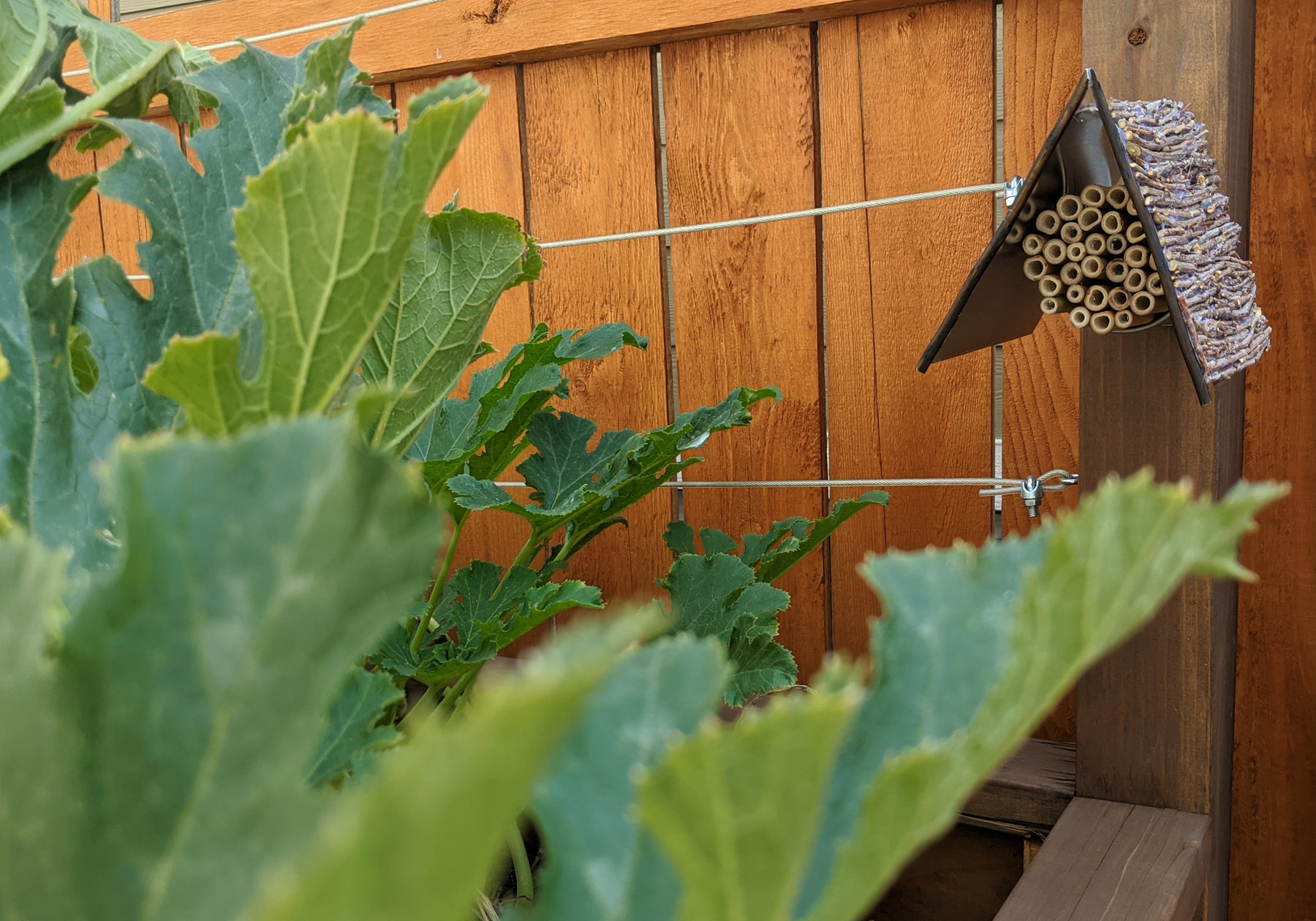 Want to show us your insect hotels? We'd love to see your photos!
Be sure to tag @macaronikid on social media.