Last year was a bit quiet but this year the Honey Festival is back on!
Haven't heard of the Honey Festival?
The Honey Festival is held at Fairgrounds and will feature honey and beeswax products from several different vendors, mead, demonstration beehives, information about healing with honey, and nutritional benefits of honey and a number of children's activities as part of our Busy Bee Kids Zone.
Kids Will Swarm To The Busy Bee Play Zone!
The City of Loveland Mobile Recreation Trailer and EverBlock giant building blocks will be on-sight as part of the Kids Busy Bee Play Zone. The City of Loveland Library will be providing arts & crafts activities, Wooden Mountain Bouldering Gym will have a climbing wall on-sight, there will be a Bee themed photo booth and special bee themed treats.
Music Jive with Your Hive.
Tim Chandler aka "the Ukulele Guy" will be playing his interactive and family-oriented music.
When and Where To Go.
The Honey Festival is this Sunday, September 19th at Fairgrounds Park (700 S. Railroad Ave.) in conjunction with the City of Loveland Farmers Market. The Festival will start at 9:00am and go until 1:00pm.
There is no cost to get into the event, but make sure you bring your spending money. Many of the regular Farmers Market vendors will be bringing special products this weekend to join in the festivities.
More details at www.lovgov.org/farmersmarket.
"We are very excited to be able to host the Honey Festival again this year. Everyone loves honey and there are so many varieties, it's great to be able to taste and learn about them all. Additionally, it is such a fun family event that highlights many local beekeepers and supports local small businesses." said Kerry Helke, Market Manager and Senior Recreation Coordinator for the City of Loveland's Parks & Recreation Department.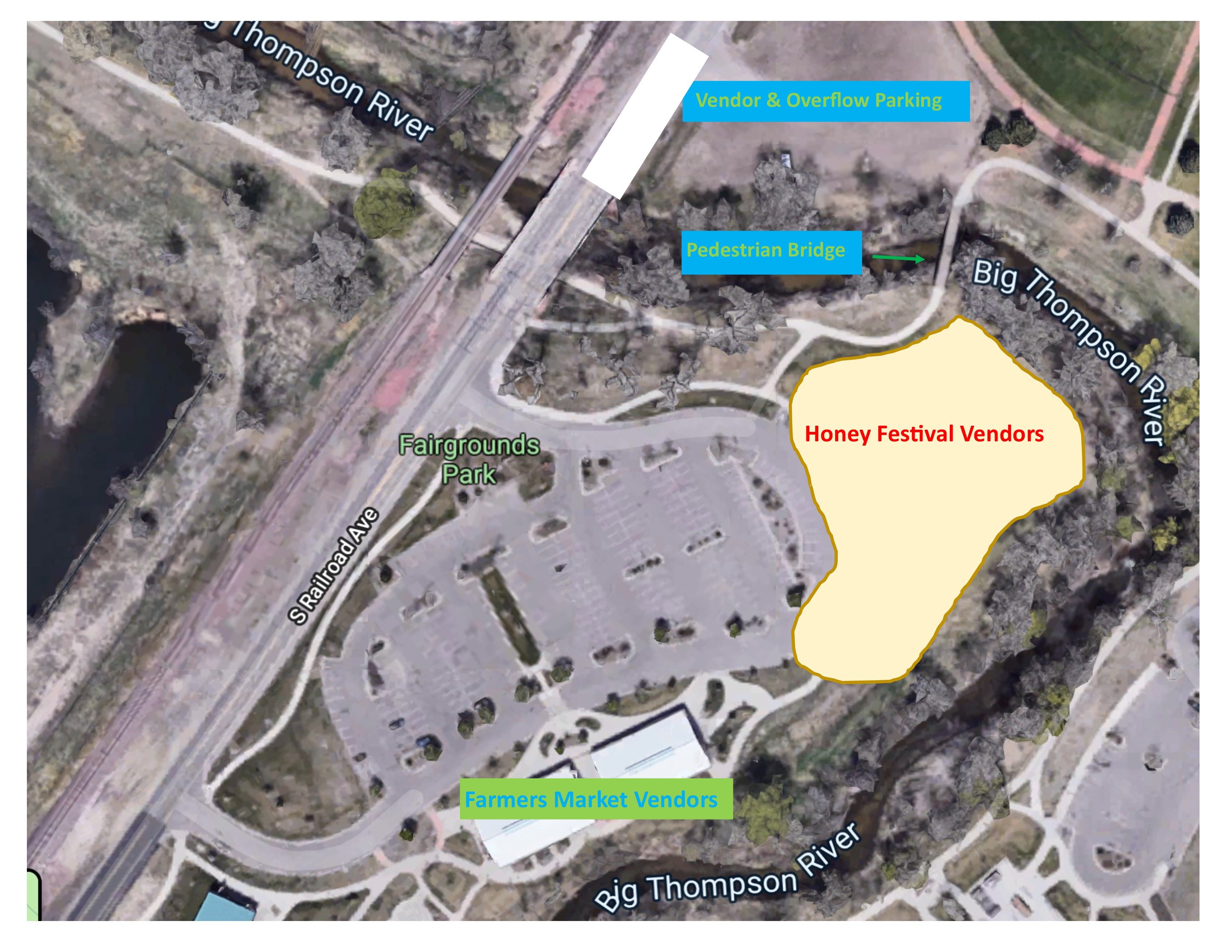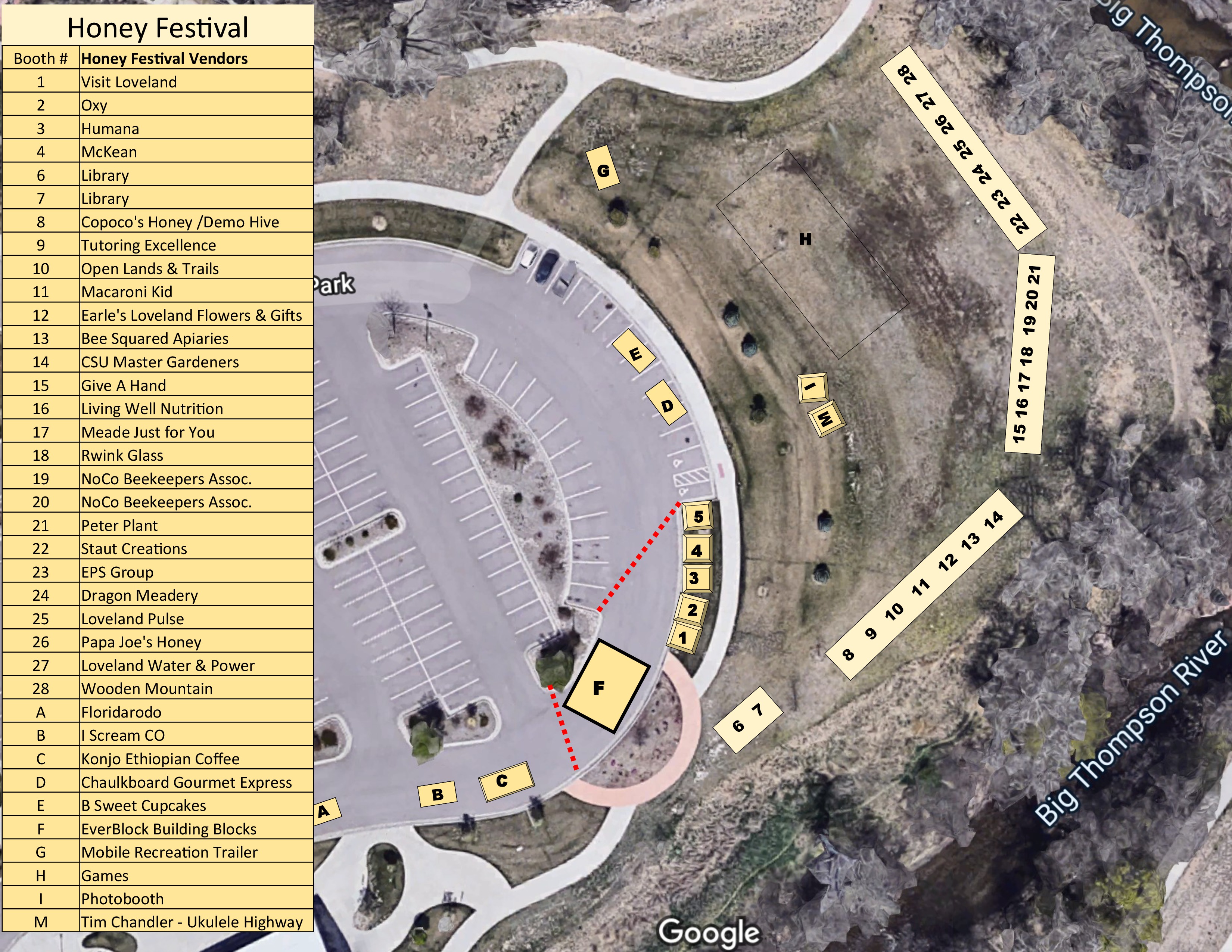 The City of Loveland Farmers Market is a weekly event.
The City of Loveland's Farmer's Market at Fairgrounds Park runs every Sunday, June through September and is open from 9 a.m. – 1 p.m. This market has grown into one of the top markets in Colorado.
Each week, more than 30 vendors participate with several varieties of produce, microgreens, baked goods, lavender, honey, salsa and more. In addition, there is live music, food trucks and a monthly Artist Market the last Sunday of each month.
The Farmer's Market accepts EBT Debit cards and offers a match up to $20 in Double Up Food Bucks to purchase fresh Colorado grown produce. Please visit the Market Manager Tent on the north end of the pavilions for more information on this program.