Win Tickets To See Adventurous Spirit Anne of Green Gables
By the LINCOLN center Alison Baumgartner
Oct 6, 2019
To young children everywhere, the beloved novel Anne of Green Gables is synonymous with an adventurous spirit, open heart and love for imagination. These qualities and more come to life in the first-ever licensed ballet of the classic tale, which comes to The Lincoln Center Oct. 16 on its world tour premiere.
"When you are imagining, you might as well imagine something worthwhile," Anne tells Matthew Cuthbert, her adoptive father when she first meets him in the novel. Instead of a poor orphan's dress that attracts pitying looks on the train, she pretends she is in a fine silk gown which garners their attention instead. It's in this vein of making something worth imagining that Canada's Ballet Jörgen turns this story into a rich, vibrant dance that celebrates her creativity in new and fantastic ways.
"Ballet offers a new opportunity to express Anne's imagination in a way that cannot be done in other forms," says Sue LaPage, the set designer for the Ballet.
Director of Canada's Ballet Jörgen, Bengt Jörgen agrees: "On stage, we'll be able to bring to life all the things in Prince Edward Island that come to life in Anne's imagination." The end result is a ballet and a story that is "entertaining, lighthearted, quick-paced, and full of life."
For Hanna Mae Cruddas, playing Anne is very exciting. She still has a treasured Anne doll she got on Prince Edward Island as a young girl. Indeed, she has taken on the role of the animated Anne with gusto, rereading all the books and dogearing every page that describes how Anne moves so she can bring the character to life.
But it's not just Anne's imagination and energy that endears her to audiences. It's her quick wit and way with words. "People laugh at me because I use big words," Anne says in the book. "But if you have big ideas, you have to use big words to express them, haven't you?"
To Cruddas, how Anne speaks is an important element of her character. "She's such a beautiful wordsmith," says Cruddas. Finding the right movements to express Anne's words has been Cruddas' favorite part of the process. Along with Anne's imagination, Cruddas says that "audiences will fall deeper into the world of Anne, Green Gables and Avonlea because they'll be able to see all these elements amplified on the stage."
Jörgen concurs: "I want people to see the story through dance in a way that makes them go: 'Wow, that's really great. I hadn't expected to see the story come alive in this way.'" More importantly, he wants audiences to understand that ballet "is a great medium to tell stories."
Don't miss your chance to experience Anne's world when Canada's Ballet Jörgen takes the stage Oct. 16. Seats from $15 at LCtix.com.
Would you like to win a family 4 pack to the show? Enter here for your chance to win. For just THIS week you can enter to win tickets to Anne of Green Gables
Enter here for a chance to win!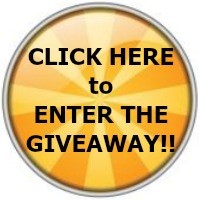 For full rules of the contest click here
For one lucky Subscriber to win, enter here, by filling out the form. You must be a Macaroni Kid subscriber in order to win. The contest begins October 6, 2019 12:00pm noon and run through October 11, 2019 12AM MIDNIGHT. One (1) winner will be awarded the 4 tickets to the October 16, 2019 show.

Macaroni Kid Fort Collins, Windsor, Wellington, & Macaroni Kid Loveland, Berthoud And Beyond

MACARONI KID FORT COLLINS & Macaroni Kid Loveland OFFICIAL SWEEPSTAKES RULES FOR ANNE OF GREEN GABLES GIVEAWAY

OFFICIAL SWEEPSTAKES RULES:
NO PURCHASE NECESSARY TO ENTER OR WIN. A PURCHASE OF ANY KIND WILL NOT INCREASE YOUR CHANCES OF WINNING. ODDS OF WINNING WILL DEPEND ON THE TOTAL NUMBER OF ENTRIES RECEIVED. VOID WHERE PROHIBITED BY LAW. DO NOT ENTER THIS SWEEPSTAKES IF YOU ARE NOT EIGHTEEN (18) YEARS OF AGE OR OLDER AS OF OCTOBER 11, 2019 AND A LEGAL RESIDENT OF AND CURRENTLY RESIDING IN ONE OF THE FIFTY (50) UNITED STATES OR THE DISTRICT OF COLUMBIA. THIS GIVEAWAY IS NOT ASSOCIATED WITH FACEBOOK.
ONE ENTRY PER PERSON. ENTRIES VALID OCTOBER 6, 2019 12PM NOON THRU OCTOBER 11, 2019 12AM MIDNIGHT.

Drawing Held OCTOBER 12, 2019 BY 1PM.