Our girls LOVE mud....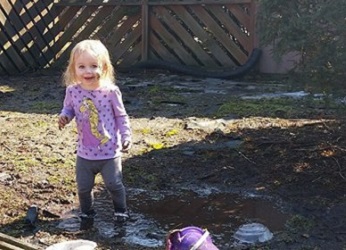 So we thought we would contain the mess a teeny bit and make them a mud kitchen. It just took some simple materials and steps.

1. We started with a table that we already had but weren't really using. You could also use a great second-hand find!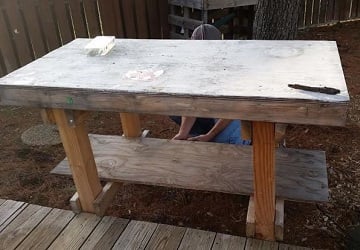 2. My husband cut down the table legs to kid-height. Then he cut out circles in the top to fit some pet food bowls we found. And finally, we freshened the table up with some paint we already had.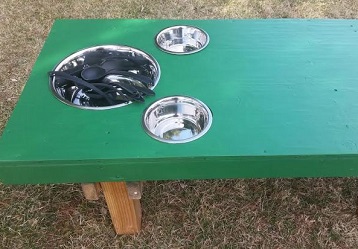 3. We plan to also add hooks for utensils and pans, but our girls were ready to start using it right away.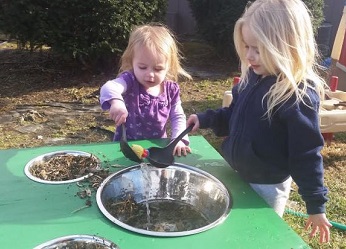 ​
Easy peasey! I'm sure it won't keep them completely clean, but I'm hoping we at least get a few mud "pies" out of it.