We're a road tripping family, and the kids always love it when we turn on a podcast! I wanted to share some of our favorites with you! We've actually listened to every podcast on this list and I can recommend them to you!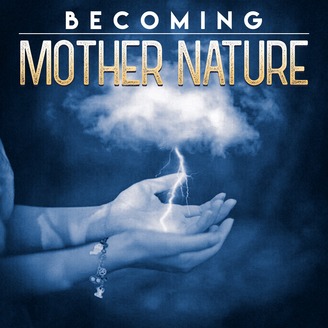 Becoming Mother Nature
When Chloe is sent off to live with her mysterious and eccentric grandmother she learns an unbelievable secret. Grandma Ivy is none other than Mother Nature herself! And Chloe is next in line to assume to the power and responsibility of the job. Can a twelve-year old learn to balance the entire world's ecosystem while just trying to fit in at her new school? Only Mother Nature knows. Produced by Gen-Z Media in partnership with PRX.
My kids were glued to this podcast and we finished it really quickly! We're hoping for a second season, but haven't seen any updates.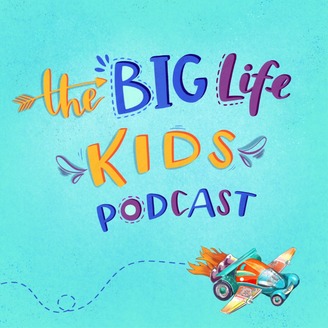 The Big Life Kids Podcast
Big Life Kids podcast teaches children to stay resilient, believe in themselves, and face life's challenges with confidence for kids ages 5 to 10. In each episode, Zara and Leo travel the world to discover the living heroes that are making a difference in the world today.The podcast is produced by Big Life Journal.
I love talking with my kids after each episode about the lesson the podcast shared. It's been a great way to talk about goal setting and growth mindset with them.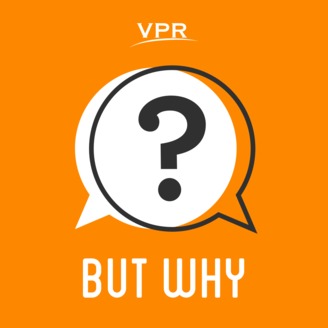 But Why?
But Why is a show led by kids. They ask the questions and we find the answers. It's a big interesting world out there. On But Why, we tackle topics large and small, about nature, words, even the end of the world.
I always learn something from this podcast! It's really interested, and my kids are always very interested in the topics that they explore!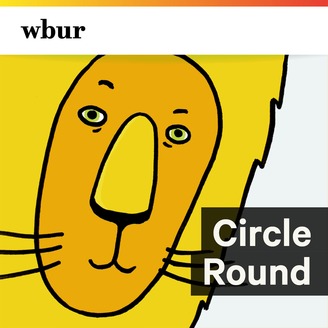 Circle Round
Created and produced by parents of young children, WBUR's Circle Round adapts carefully-selected folktales from around the world into sound- and music-rich radio plays for kids ages 4 to 10. Each 10- to 20-minute episode explores important issues like kindness, persistence and generosity. And each episode ends with an activity that inspires a deeper conversation between children and grown-ups.
I usually put this podcast on when my kids need a little calming down. The stories are interesting, but the overall feel of the podcast is calm and quiet.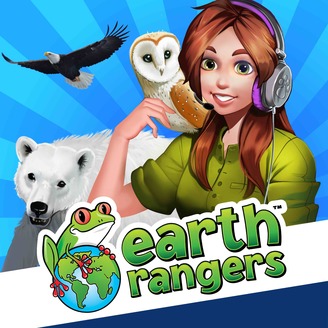 Earth Rangers
If you think that animals are amazing, this is the show for you! Join host Earth Ranger Emma as she travels the world to discover the wildest animal facts out there and solve nature's biggest mysteries. With top ten countdowns, an animal guessing game, conservation conversations, and epic animal showdowns, this is a journey you won't want to miss!
We have learned so much from this podcast! Plus they can sign up online to be Earth Rangers, and my kids were ecstatic when their membership cards came in the mail!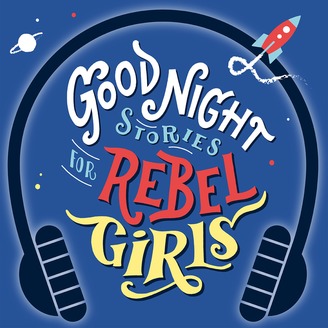 Good Night Stories For Rebel Girls
A fairy tale podcast about the extraordinary women who inspire us. This show is based on Good Night Stories for Rebel Girls, the global best-selling book series written by Elena Favilli and Francesca Cavallo, inspiring millions of girls and women around the world to dream bigger, aim higher and fight harder.
I love this podcast, and so does my daughter! We have learned so much about historical women, and always have questions about their stories that we look up afterwards. This is great for boys and girls!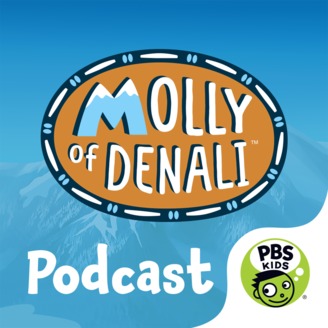 Molly of Denali
Meet Molly Mabray, an Alaska Native girl growing up with her parents, family and friends. Over eight episodes, Molly and her friend Tooey discover the identity of a mystery creature that has stolen Molly's birthday cake. Join Molly and the gang and discover what life is like for a typical kid on big adventures in Alaska!
We haven't made it through all the episodes of this podcast, but we've been enjoying it so far!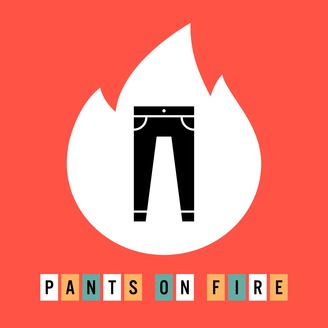 Pants on Fire
In the era of fake news, kids need to learn to be able to tell what's true from what's false. And what better way to do that than a game show that puts kids in the driver's seat, adults on the hot seat, and a sound-effects robot strapped to the roof? Each week, a kid interviews two experts in a particular topic, one of which is a genuine, credentialed expert, the other a liar. Hilarious and fast-paced, the show teaches kids to ask insightful questions, weigh the evidence before them, and trust their guts.
We just recently found this podcast, and are really enjoying it! My kids love figuring out who the liar is, and I think there's so great information that they learn from each podcast.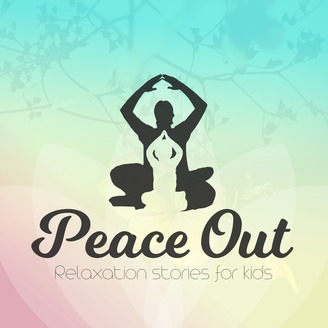 Peace Out
Short stories that help children calm down and relax by guiding them through visualisation and breathing exercises. Perfect for parents or teachers who want to teach mindfulness and self-regulation.
This podcast is great for quiet time. Turn on an episode, and let your kiddos relax and listen, they're really helpful!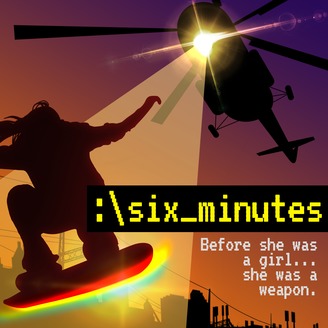 Six Minutes
Eleven-year-old Holiday is pulled from the icy waters of Alaska with no memory of who she is or where she came from. Are her mom and dad really who they say they are? And when she begins to develop incredible abilities, she'll soon discover she's not alone in the world.
We tune into Six Minutes every Monday and Wednesday when they release new episodes! When we first found it we gobbled up the existing episodes quickly, and 100+ episodes later we are still enjoying Holiday's story!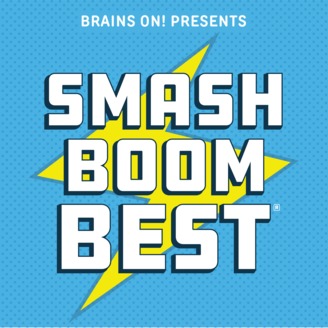 Smash Boom Best
Smash Boom Best is a debate show for kids and families from the makers of the award-winning podcast, Brains On. Every episode takes two cool things, smashes them together and let's you decide which is best. Cats versus Dogs. Pizza versus Tacos. Super Speed versus Super Strength. Who will be crowned the Smash Boom Best? Our debaters use facts and passion to make their case...teaching listeners how to defend their own opinions along the way.
This podcast has been so wonderful to listen to! The kids are learning some debate techniques, and tons of facts about the debate topics. We just listened to one where the Story Pirates make a special experience, and my kids were just so excited that they had a cross over episode!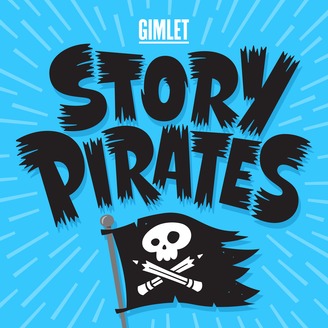 Story Pirates
Story Pirates is a group of world-class actors, comedians, improvisers and musicians who adapt stories written by kids into sketch comedy and musical theater.
This is one of my all time favorites. The stories are FUNNY, and I find myself chuckling at jokes that go over the kids heads. Your kids can submit stories too, but remember that they get so many stories and managing expectations will be important from a parenting standpoint (I speak from experience here!) After submitting a story we did get a response several months later with a hand written note, which absolutely softened the blow of not being picked for the show.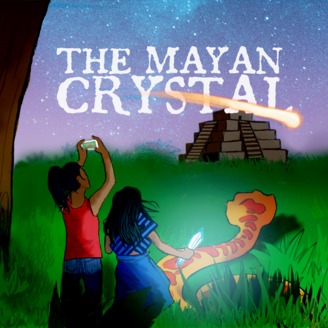 The Mayan Crystal
Do you want to hear a story? It's the story of an 11-year-old girl who uses a magic crystal to summon the legendary Mayan gods. But her plan backfires, and instead she awakens an ancient evil! With the help of her sister and a 20-foot talking snake, she'll go on a thrilling journey to save her village and discover her true destiny.
This podcast is wrapped up in just a few episodes, but it's a great story for a roadtrip, and will keep your kids fascinated!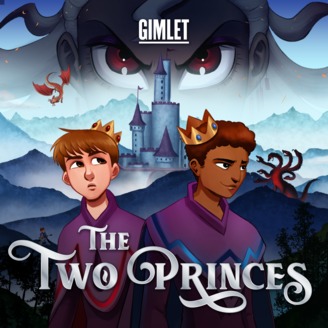 The Two Princes
Princes Rupert and Amir can't wait to settle down into happily ever after. But on the eve of their wedding, a powerful sorceress named Malkia invades their kingdom. Driven from their castle, the princes set off on a quest to collect an assortment of magical items that will give them the power to defeat Malkia and save their realm.
We loved this mystery story of two princes. It's another short podcast story with a few episodes, but the kids loved the story. Heads up that the princes end up together, so it's a great opportunity to start or continue a conversation about this with your kids.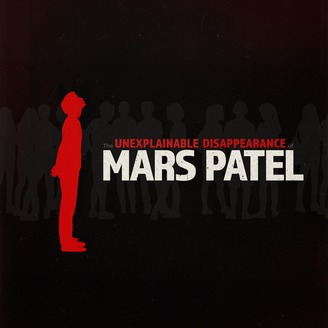 Unexplainable Disappearnace of Mars Patel
The Unexplainable Disappearance of Mars Patel is a high-quality serial mystery story for middle graders, performed by actual kids. Think Goonies, meets Spy Kids, meets Stranger Things for 8-12 year-olds. Listen along as eleven-year-old Mars Patel and his pals JP, Toothpick, and Caddie set out on a audacious adventure in search of two missing friends.
This is our all time favorite podcast and we plowed through it when we first started listening. We can't wait for another season to arrive!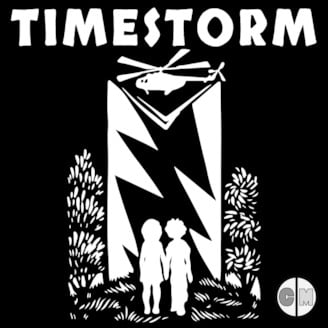 Timestorm
The Ventura twins are yanked into another dimension where they meet a distant cousin who gives them an extraordinary mission: travel through time to preserve their culture's true history. Along the way, they meet people from Africa, Europe, and the Americas who have left their mark on Puerto Rican heritage. In the twenty-first century, Alexa and Beni navigate school, friendship, and family while keeping their time-traveling quests a secret.
We loved this story and learned so much about Puerto Rican historical figures, something we didn't know much about!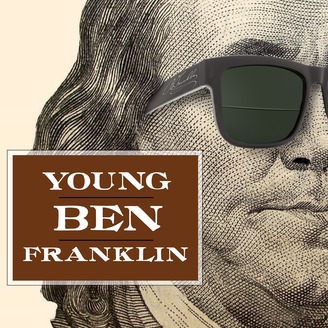 Young Ben Franklin
Before he was Benjamin Franklin, inventor and statesman, he was just Ben, a boy in Colonial Boston with an adventurous spirit, a curious mind...and a penchant for getting into trouble. Meet our most endearing founding father at fourteen; a charming rebel years away from discovering the ageless sayings and brilliant inventions that made him famous.
We haven't made it through all of these yet, but I'm loving the history that the kids are learning. I'm not sure if this is even loosely based on his youth, but it's fun to explore history through his eyes!